By What's Coming Out Of The Box
Date:
Thursday 5 March, 2020
Venue:
Riverside Children's Centre, 74 Sorrel Rd, Grimsby, DN34 4GF
Ticket Info:
All tickets cost £5. Tickets may be purchased on the day or in advance via the link below.
"What was it like in mummy's tummy?" Have you ever heard this question? Or tried to answer it? We did and the result is 'Inside'.
Join us on an immersive journey from conception to birth and share a very special experience with your little one.
Set within a 'campsite' and inspired by life inside the womb, Inside is performed in – and experienced from – both the inside and outside of a tent. The experience features multi-sensory activities, shadow theatre, live sound-making and 'object theatre'.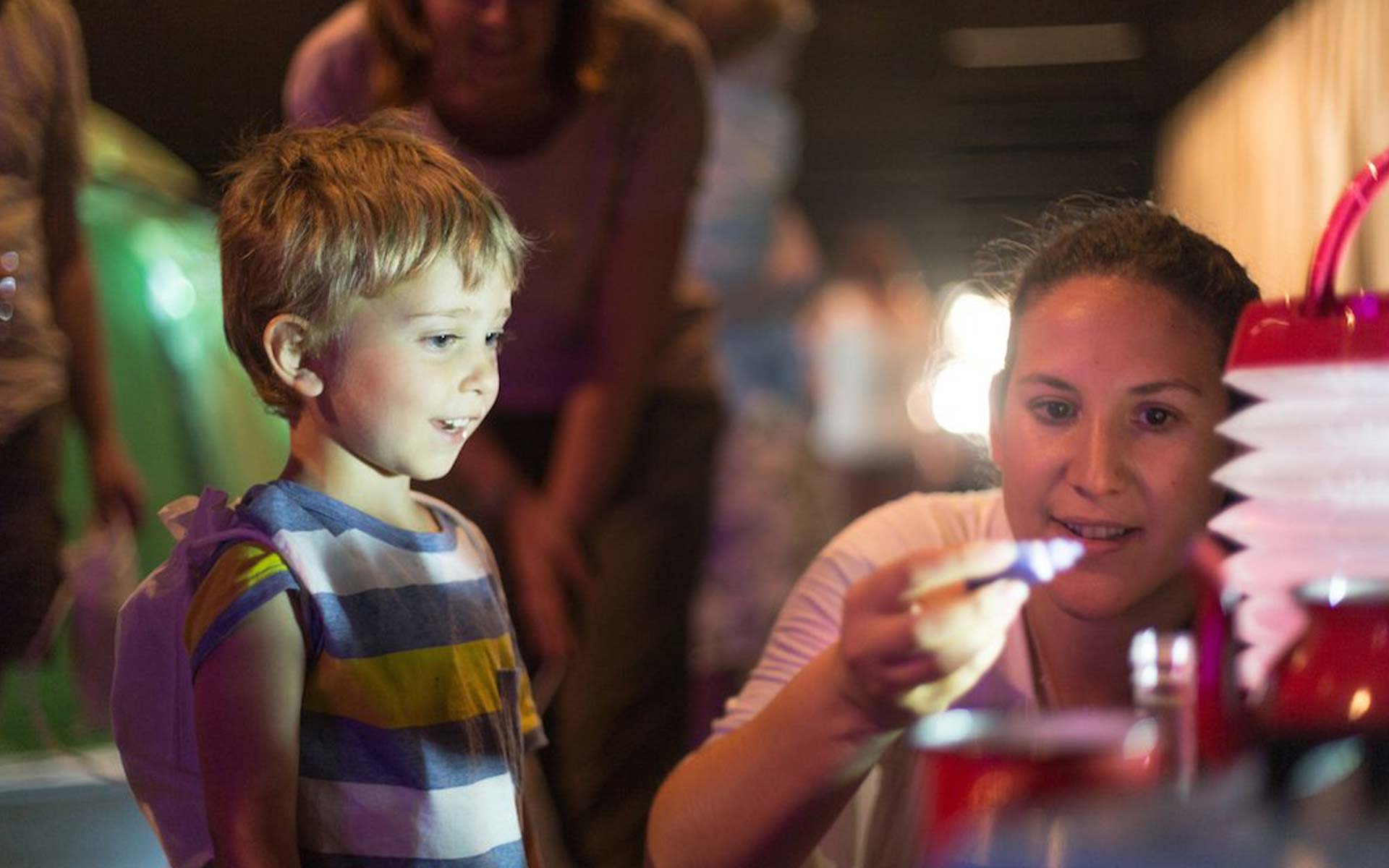 More information
Estelle Rosenfeld is an artist and mother who runs performance company What's Coming out of the Box. She has worked in consultation with young children and their families, as well as nursery children and staff, to create a new immersive piece of theatre for 1 to 4 year olds and their parents, called Inside.
The show itself was inspired by Estelle's 4 year old daughter and the questions she asked when Estelle was pregnant with her younger brother.
As many children between the ages of 1 and 4 begin to welcome younger siblings into their families, this can raise a lot of biological and other questions.
Inside explores the communication between a baby growing in the womb and the outside world. It provides an opportunity for both children and their families to play a fundamental role in the show.
Birdhouse director Charlotte Bowen said:
"This show represents our commitment to presenting engaging, enjoyable and often educational arts actvities that also support developing family bonds."
Inside is supported by Arts Council England, Kent County Council, Canterbury City Council, Looping the Loop, The Gulbenkian, Baby Sensory Thanet, Helter Skelter Nursery, The Quarterhouse and BAC Collaborative Touring Network.