Birdhouse brings you Homeskool Beatbox Adventures with Shlomo.
Weekly from Thursday 7 May, at 2pm
Record-breaking beatboxer SK Shlomo is launching a huge project to help kids and raise money for NHS Charities Together.
Homeskool Beatbox Adventures is a weekly livestreamed interactive show empowering kids and their families to find their true voices and create their own music.
For 30 minutes every Thursday, families around the world will learn new vocal skills from SK Shlomo, the critically acclaimed world-champion beatboxer who has previously collaborated with Bjork, Ed Sheeran and Lily Allen, played at Glastonbury and broken world records with his jaw-dropping vocal gymnastics. Inspired by the success of his critically acclaimed tour show, Shlomo's Beatbox Adventures For Kids, he wants to teach families in quarantine how to become Superstar Beatboxers and has set up a JustGiving campaign to try to raise £2500 for NHS Charities Together in the process.
Birdhouse is hosting his interactive on our Facebook page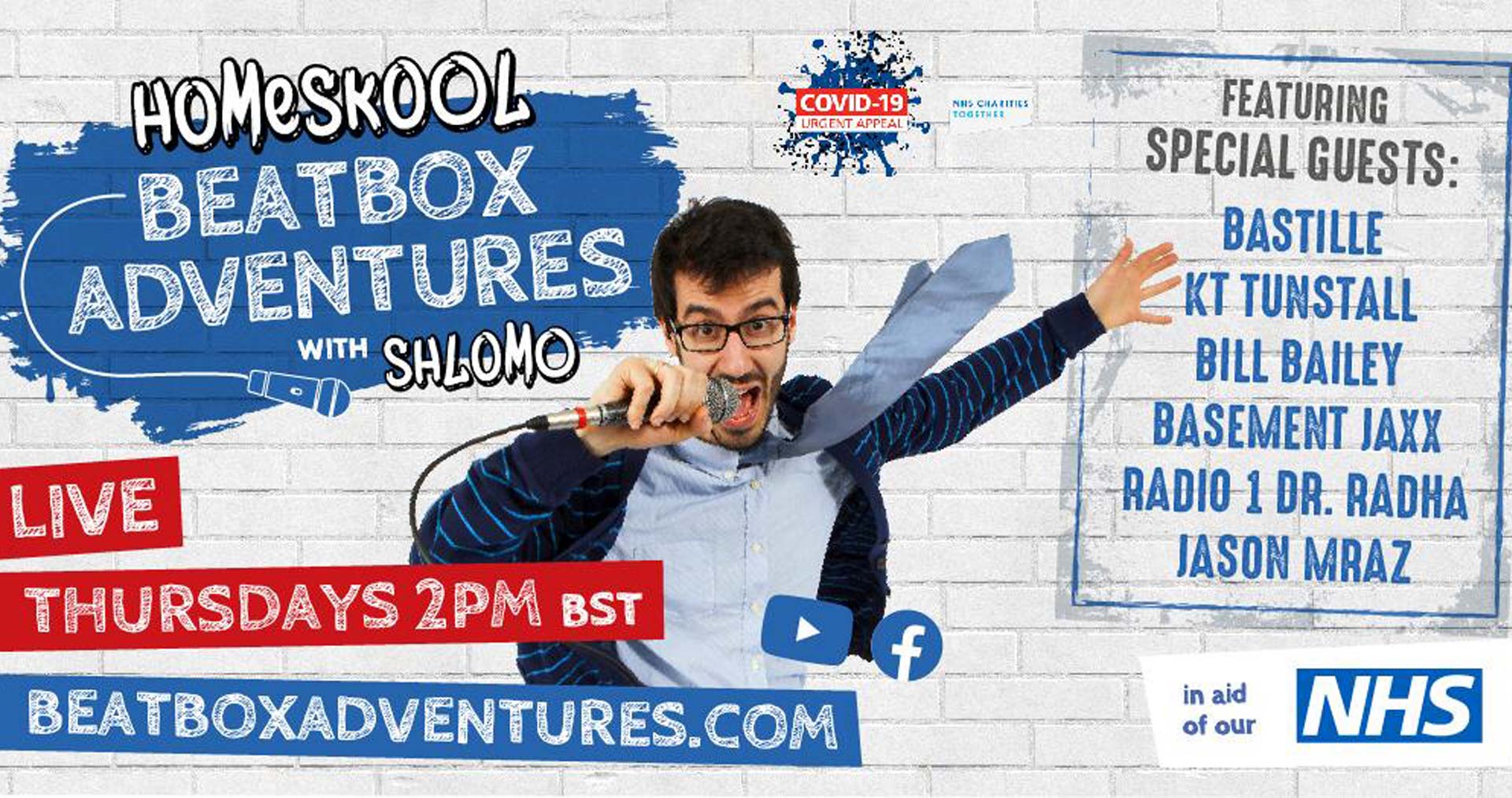 "This project can bring people together, connect the world up and raise funds for the heroes on the frontline who we appreciate so much."