Date:
Friday 25 October, 2019
Venue:
Pier Gardens, Central Promenade, Cleethorpes DN35 8LG
Developed and presented by Birdhouse, this brand new FREE family event will feature a range of intimate and inspiring lighting installations from leading artists, creating an interactive trail for all ages.
There will also be a participatory lantern parade along with performances from the show-stopping World Beaters, with their set Spark!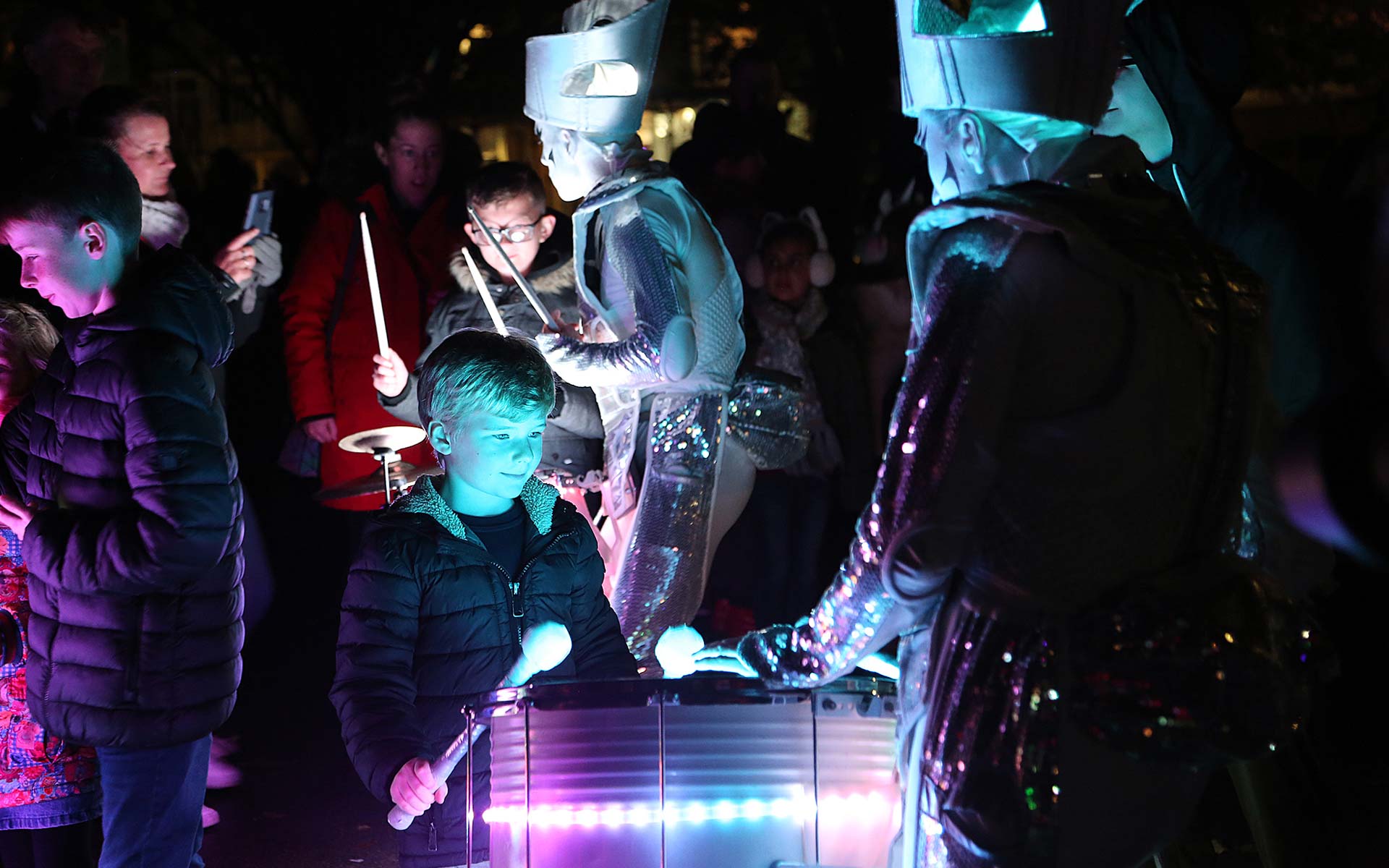 Light Gardens will host Sheffield artists Pif Paf, who will be installing their unique interactive piece, called Celestial Sound Cloud. Visitors are invited to move under it as it changes colour and plays especially-created music.
Grimsby artist Nicky Dillerstone is creating bespoke illuminated art work to be installed in the Wildlife Garden area of Pier Gardens, including work that relates to the three owls emblem of Cleethorpes.
Norfolk based artists Amberlights will present a beautiful Seed of Life installation, which visitors can step inside of, to enjoy the atmospheric reflections. Amber Lights are also presenting their mesmerising Tree of Life installation. Both Pif Paf and Amberlights featured as part of Canary Wharf's Winter Lights event in 2018.
"We'll be bringing a unique experience to Cleethorpes for residents and visitors alike!"
Charlotte Bowen, Creative Director for Birdhouse
Grimsby's Gill Hobson will bring the wonders of the solar system to earth with her immersive installation, Infinite Skies.
In addition, Light Gardens will also host artist Mark Anderson who will be presenting Feather Dervishes, also to be seen at Durham Lumiere later this year.
Children are invited to book onto half term workshops to make creative lanterns with artists, ahead of the launch parade, plus visitors will also be invited to step inside a giant 'Birdhouse' to hear short stories for small audiences.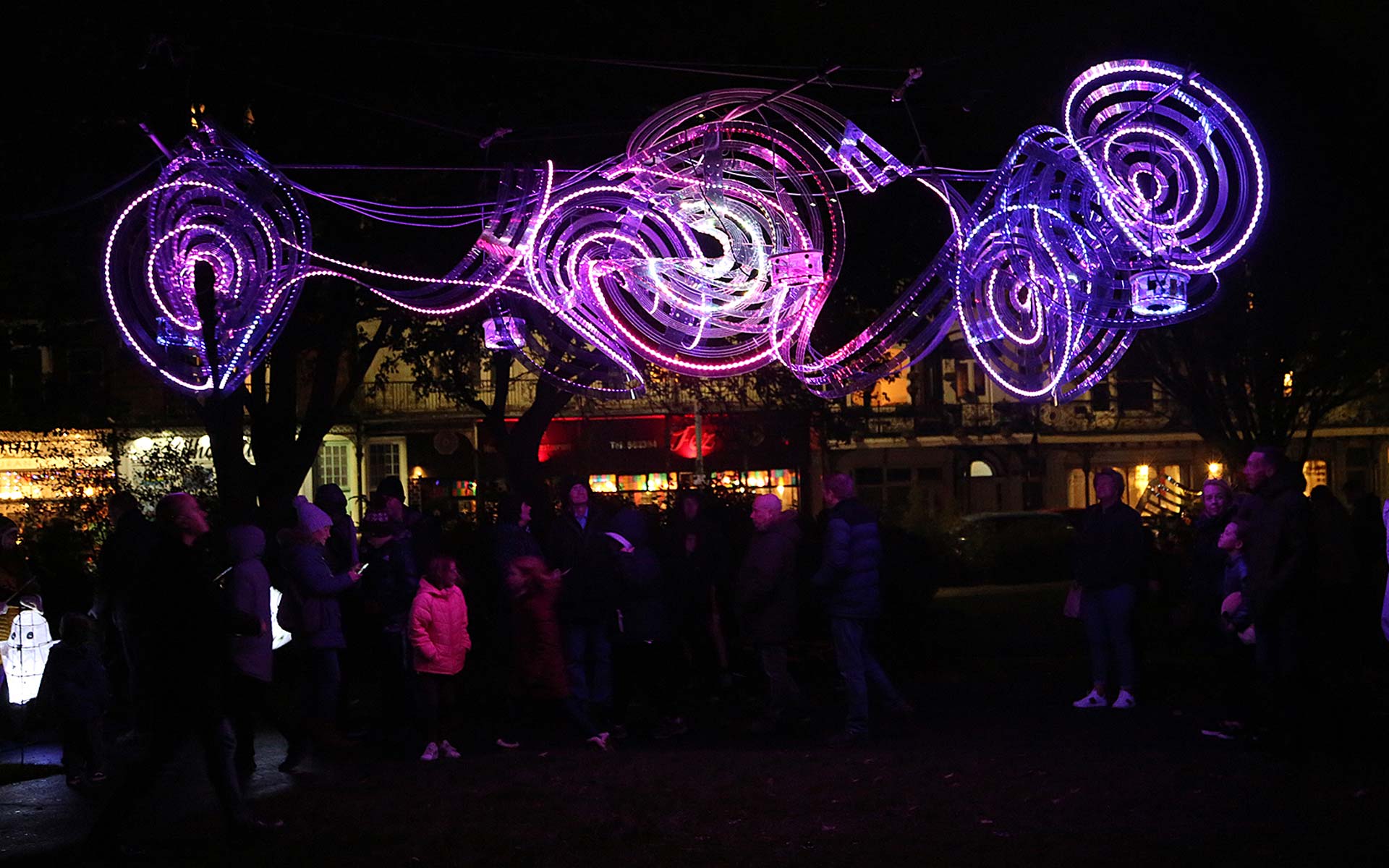 The event is supported by Arts Council England, Coast NEL through the Coastal Communities Fund and Big Local North Cleethorpes.