Show Length:
45mins, plus 15mins stay and play
Venue:
Great Coates Village Hall, Cooks Lane, Great Coates, Grimsby DN37 9NW
Ticket Info:
£5 per adult / child or Friends and Family ticket for four £18 (on-line booking fee applies)
BUY TICKETS
Being a slug is hard. Everyone thinks you're disgusting.
Slug and Caterpillar are starving, and the only leaf left in the garden is just out of reach. Slug thinks they should work together. Get the leaf, eat the leaf, play a game, be friends. Caterpillar has other ideas. Slugs are gross, they're covered in slime and they have terrible taste in music.
Enter the undergrowth to SQUISH, SQUELCH and PLAY your way through this hilarious, surreal show for 2-5 years and their families, told with a handful of words and lots of SLIME.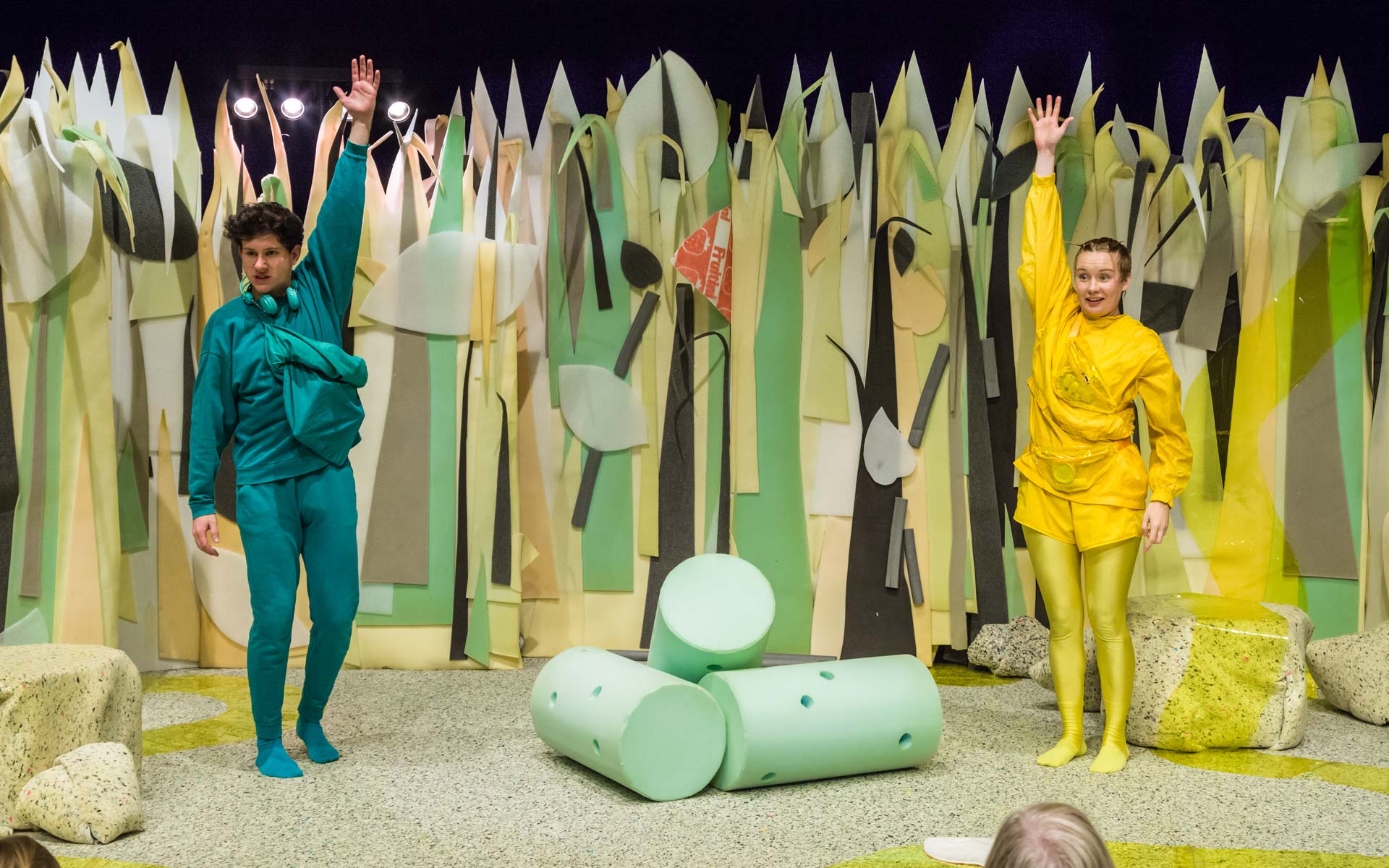 More information
The show utilises clowning, physical theatre and original electro pop music in a new, high quality play for an often overlooked young audience.
The play was developed through play with early years children aged 2-5.
Suitable for young people with learning disabilities or hearing impairments.
SLIME picture book for sale afterwards, to allow audiences to return to the story and keep the experience in their memories long after the show.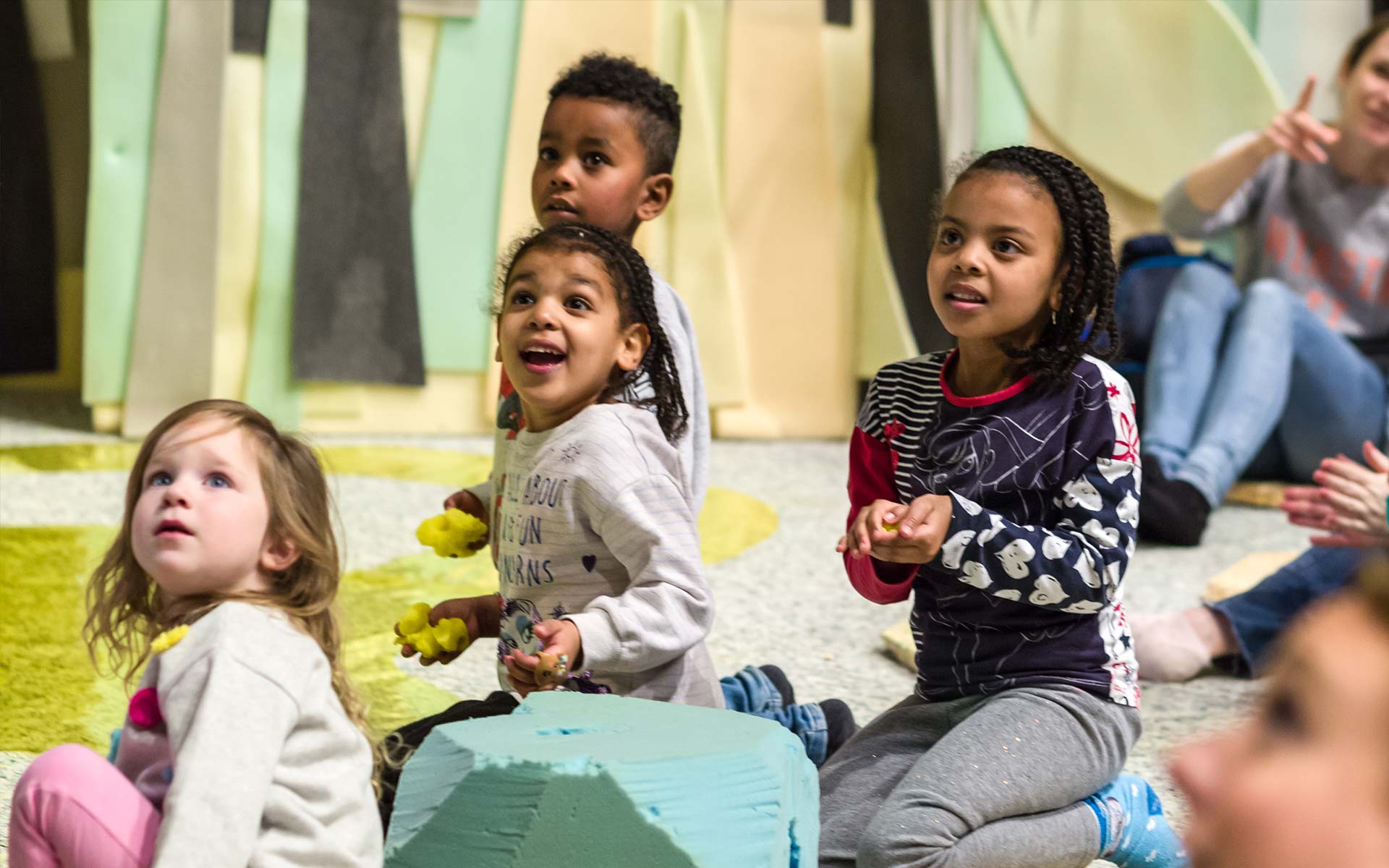 "A microscopic world of epic adventure… with or without kids it's a howling delight"